Opinion: as shipping goes green, banks are keeping up
As the International Maritime Organisation clamps down on harmful gas emissions from ships, banks - as the industry's financiers - are evolving alongside
The shipping industry is undergoing unprecedented change as it adapts to impending limits on gas emissions. International Maritime Organisation (IMO) regulations require sulphur content in fuel used by the 70,000 vessels on the water to drop from 3.5 percent to 0.5 percent by January 1, 2020. The purpose is to clean up shipping, responsible for 90 percent of global cargo transportation. If it does nothing, the industry will emit as much as 15 percent of the world's greenhouse gases by 2050, up from 2 percent today.
Shipowners have two immediate options to comply with IMO 2020 for their existing fleet: switch to low sulphur fuel oil (LSFO), or fit a scrubber, an air pollution control device that removes harmful materials from gases. For new investments, they may invest in ships fuelled by liquefied natural gas (LNG).
Relevance for the Middle East
The IMO regulations are significant for two reasons.
Firstly, Middle Eastern shipping companies are expanding. Saudi Arabia, among the largest owners and operators of oil tankers, is seeking financing as it grows its fleet and considers international acquisitions. Oman is also launching an ambitious expansion plan. Qatar announced a programme to build more than 100 new LNG carriers in April.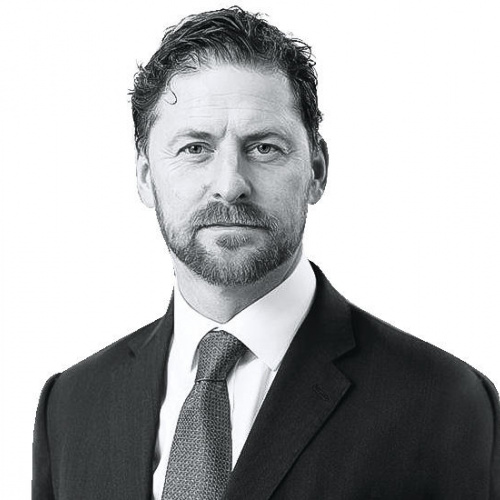 Paul Taylor, Global Head of Shipping Finance
Secondly, the wider maritime industry is also in expansion mode. The UAE, which accounts for a third of the $65bn of regional maritime sector investment, aims to become a top shipping nation within the next decade. Dubai is now the fifth most important of 43 global shipping centres, while Fujairah is among the top three bunkering destinations.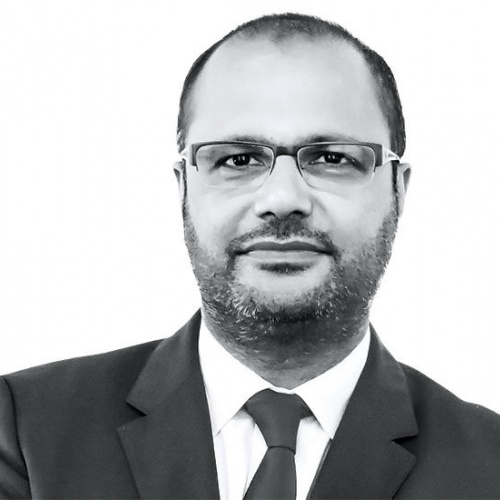 Richad Soundardjee, CEO Middle East, Societe Generale
Saudi Arabia allocated SAR33bn ($8.8bn) for the energy, industry, mining and logistics sectors in its 2019 budget, boosting the maritime sector which aims to become a regional logistics hub. Meanwhile, foreign investment pumping into Egypt is creating demand for additional capacity at its ports.
The implications of the IMO regulations are not limited to shipowners.
Ports may evaluate how scrubbers impact coral reefs or offer LNG bunkering for vessels, a new and likely growing market.
Refineries may consider adding scrubbers as an alternative and potential solution to the scrubber debate on ships. Although scrubbers are IMO-compliant today, some countries including Singapore and Norway have proposed bans for the open-loop version in their waterways.
Funding the transition
With some $400bn in senior debt allocated to shipping  and the new regulations arguably bringing forward ship obsolescence, international banks are key stakeholders in this energy transition. Beyond the 2020 sulphur regulation, the IMO requires international shipping to reduce total greenhouse gas emissions by at least 50 percent by 2050 compared to 2008. Thirty years is just one ship cycle: all investments – in new ships, and retrofits – must therefore have IMO regulations in mind.
As shipowners decide their preferred strategies, banks are supporting through various initiatives and services.
Switching to Low Sulphur Fuel Oil (LSFO)
The bulk of the industry will simply switch to LSFO from heavy marine fuel oil. They either haven't had time or have opted not to pursue alternative options. Given that a major cost of running a ship is fuel (around 25 percent of opex on a container ship), they will be taking a risk on the spread between the cost of their existing fuel and the new fuel. While the spread could ultimately disappear, initially observers believe it may be at least $150 per tonne. Banks can help by offering bunker hedging and by supporting clients in vessel refinancing.
Adding scrubbers
A minority of shipowners are retrofitting their ships with scrubbers and continuing to use heavy fuel. They believe the payback period of fitting a scrubber ($3m to $10m each) will be quicker than paying a premium for LSFO. They also run the risk of being regulated against in the future.
Banks can finance scrubbers
One option is export finance, which facilitates a larger amount of liquidity despite the unsecured nature of the funding.
Using LNG as fuel
This is the alternative cleanest solution existing today in the volumes required. Many shipowners believe LNG is the future of marine fuel, that given the plentiful supply the cost should come down over time, and that as technology evolves, bio LNG and synthetic LNG may be the answer to IMO 2050.
Banks can help clients with financing new vessels
The SEA / LNG consortium, a coalition created to accelerate the adoption of LNG as a fuel for the shipping industry, has launched initiatives including a €750m ($832m) Green Shipping Guarantee programme to support green maritime transport.