Breakbulk Middle East returns to Dubai after 83% increase in attendance
The 2019 edition in February witnessed an 83% increase in attendance, reinforcing its standing as the fastest-growing event in the global Breakbulk portfolio
Breakbulk Middle East (BBME), the largest breakbulk and project cargo event in the GCC, will return to the UAE on the 25th and 26th of February 2020.
This will mark the second consecutive year that the comprehensive two-day conference and exhibition is held in the Emirate of Dubai.
The 5th annual edition will take place at the Dubai World Trade Centre, while DP World, UAE Region will be the official host port of BBME2020 for the second consecutive year.
"We are pleased to be partnering with Breakbulk Middle East again in their efforts to bring together our region's industry leaders," said Mohammed Al Muallem, CEO and managing director of DP World, UAE Region. "We believe that within a short span of five years, Breakbulk Middle East has established itself as an ideal network platform for port operators, carriers, shippers, forwarders and heavy-lift logistics specialists."
The breakbulk sector will significantly benefit from informed discussions provided by industry leaders attending the conference concerning opportunities and the challenges faced collectively, Al Muallem added.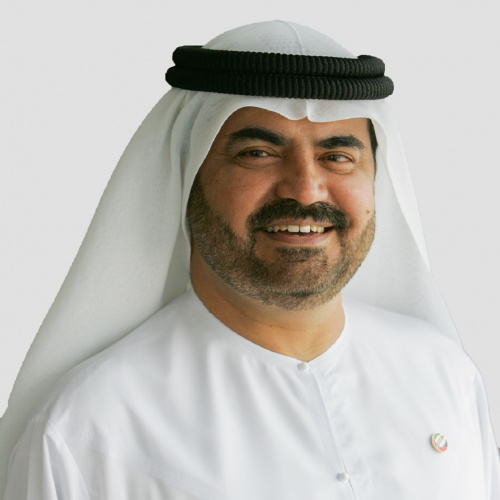 "With Dubai consistently elevating its stature as one of the top maritime hubs in the world, Breakbulk Middle East has given the industry a strong sense of confidence in its ability to contribute to this vision," he said. "We look forward to the upcoming edition of BBME 2020, which will effectively build upon the success achieved so far."
Over 3,400 attendees and 1,700 companies attended last year's edition, justifying the decision for BBME to make a repeat appearance in Dubai.
Alongside the exhibition, BBME offers a full two-day conference covering significant industry issues to enable project cargo specialists with the ability to seize regional opportunities and construct effective project plans.
Sponsored by loyal key partners like King Abdullah Port, Agility, Bahri Logistics, Abu Dhabi Ports, King Abdulaziz Port, MICCO, COSCO Shipping and Port of Salalah, both the conference and expo guarantee face-to-face opportunities to discuss these topics in greater depth.